27 Things to do in Manchester With Kids: Toddlers day Out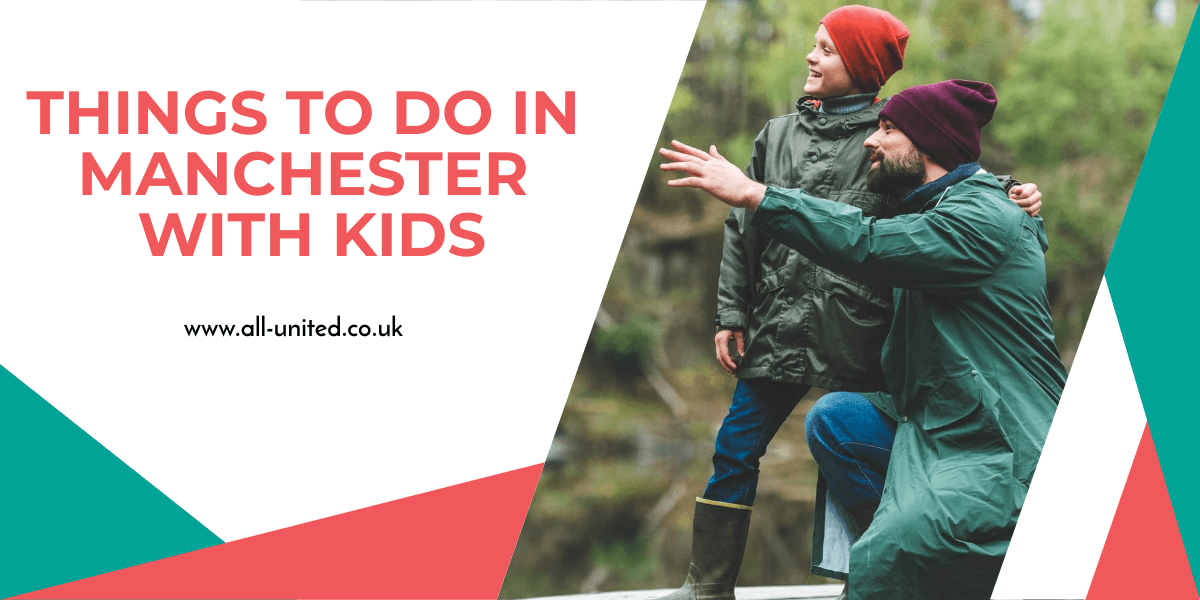 Posted By : Hashim
18,422 views
Manchester is always a buzzing city with a rich history.
This northern hotspot has a varied cultural scene- with numerous theatres, art galleries, museums, nightclubs, and sporting events.
Its world-renowned attractions have enough history, art, and science to make your day out with the kids memorable.
We've rounded up our top picks of fun things to do in Manchester with kids if you planning a family outing and confused about where to take your kids.  
With year-round special events and festivals as well as family activities and kid activities, these places are always prepped for family's day out. Bouncing, skating, exploring and learning!
There are so many things to do in Manchester with kids.
So let get started with the places.
Here is the List of 27 Things to do in Manchester with Kids
View this post on Instagram

AMF Bowling Bury is one of the largest Tenpin Bowling in the country. Bring your kids and bowl the day away at AMF Bowling Bury. They even have the king of all arcade games, Packman Smash! While your kids are occupied with this cherry chomping character, you can enjoy a game of pool or air hockey played with dozens of puck all at the same time.
Escape reality Manchester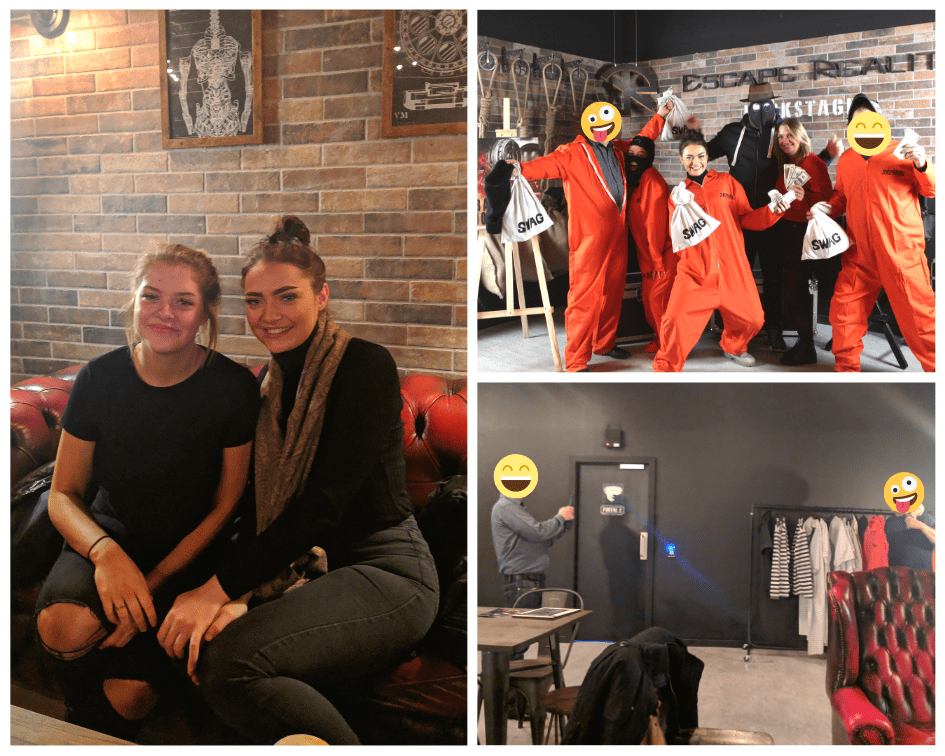 Do you want to spend your day out with your kids doing something fun and exciting? Escape reality Manchester will make you and your kids feel like you are on some mysterious thriller.
With 60-minutes on the clock, you need to break out from the huge range of escape rooms. Various mysterious puzzles are designed to test your problem-solving skill as a team.
The entry fee to the Escape reality is free and you're going to get a treat once you escape from the room no matter the result. So bring your kids along with you and with so many brain-churning challenges, there will be lots to go over.
Fletcher Moss Park & Botanical Gardens
View this post on Instagram
Take a break from the hustle and bustle of the city center and reconnect with nature at Fletcher Moss Park. This 21-acre park is a beautiful place for a day out with kids when in Manchester. The nature reserve offers plenty of beautiful things to see and is an abode of a variety of different birds and some amazingly antiquated and rare trees lined all around the park.
Legoland Discovery Centre
View this post on Instagram

LEGOS are loved by kids of all ages. That's why; Legoland Discovery Centre in Manchester is the perfect place for your kids to spend the day being creative.
It is a full package of fun, colorful and inspirational, where awesomeness awaits for families looking for an exciting day out or the ultimate vacation experience.
Legoland in Manchester is bursting with building workshops, interactive family rides and amazing attractions like Lego Miniland where Manchester's iconic landmarks and attractions can be seen built out of Lego.
View this post on Instagram

Prepare to be amazed by more than 5000 creatures at the UK's Newest Aquarium. Manchester has its very own Sea Life, in the Trafford Centre right next to the Legoland Discovery Centre.
You can even save the money by buying a joint entry ticket with Legoland next door.  You can roam around the center through tunnels of sharks, stingrays and plenty of exotic fish and colorful sea creatures.
Sea Life Manchester also let you dive in the immersive sea trek, the only one of its kind in Europe.
View this post on Instagram

Looking for something the whole family can do together? Chill Factor, near the Trafford Centre, is packed with fun activities for the entire family. This indoor Alpine ski village offers the chance to try your hands on anything from sledding and sliding without going anywhere near a mountain.
It has the UK's longest indoor slope with real snow where you and your kids can spend the entire day skiing down the slope. They even provide beginner's lessons to the newcomers on the nursery slope. If you're not a fan of skiing and have toddlers with you, there's the opportunity to go sledding or snow tubing.
Science and industry museum
View this post on Instagram

It is hands down the most family-friendly museum in Manchester, so you will not be disappointed if you bring your kids along with you.
Prepare your kids to be amazed and entertained as the Science and Industry Museum is not your regular, stuffy old museum. A far cry from the traditional one, this museum offers fun-filled machinery demonstrations of Manchester's important industrial history with fun and colorful interactive exhibitions and displays.
With it's free and great hands-on experiment gallery, this place stands the first place in the list of fun things to do with toddlers.
It has an indoor picnic area and two cafes where you can have a packed lunch. And if your kid is still not tired, you can take him to the nearby St. John's Garden, or can take a picnic to the canal and enjoy the narrowboats.
View this post on Instagram

Manchester has always had a strong art and history scene and you can witness all of what this city has to offer at the Whitworth Art Gallery.
After its stunning $15 million development, the gallery not only has some impressive indoor exhibitions, it also has a landscape gallery, art garden and sculpture terrace contributing to its unique setting.
Inside you can find an eclectic collection of fine arts, international textiles, historic works on paper and one of the best collection of wallpapers in the country. And there's something for everyone in the family to do in a gallery where art meets nature.
The gallery hosts a lot of activities and events for kids including art cart, dressing up clothes, discovery bags full of exciting activities, and a textile trail.
The Whitworth Art Gallery is always packed with the youngest audience who enjoy exploring art, music, and dance in various workshops.
View this post on Instagram

The largest park in Manchester and the largest municipal park in Europe, Heaton Park is full of fun activities, numerous events and family quests for families to try their hands on.
Spread over 600 acres, the park has ample of open space, which is perfect for stretching your legs or exploring the woodlands or letting your kids burn away some energy on adventure playgrounds, animal farm or pitch & putt golf course. You can also engage your kids in stargazing and beekeeping sessions while you doze off on a picnic blanket.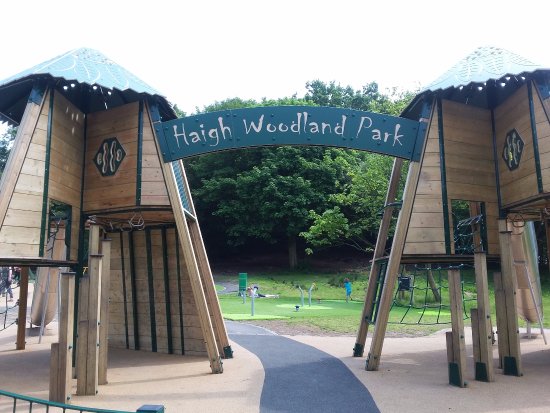 Though the name sounds from the Anglo Saxon era, Haigh woodland Park is anything but ancient packed with high and low ropes courses, crazy golf course and some professional patrolling pigs.
For your little ones, Haigh Woodland Park's Adventure Play Zone is packed with a rope bridge, climbing frames, and crazy swings.
This beautiful, old woodland is the perfect spot for your retreat with nature and at the same time serves as the perfect adventure outdoor for your kids.
Knowsley safari experience
View this post on Instagram
If your kid's dream of getting up close to a rhino, or feeding a lion its meal, then
Knowsley safari experience is just the place you're looking for! This "Enchanted" feel safari promises fairground rides, high rope challenge, street performers and of course the safari where your kids will be welcomed by the friendly animals as you pass through the jungle.
With a five-mile safari drive, this park houses 700 exotic animals from various part of the globe, from deserts and jungles to the homegrown farm animals.
Manchester Climbing Centre
View this post on Instagram

If you're looking for a fun activity for your kids or an exciting family day out, then Manchester Climbing Centre is the perfect adventure place.
Founded by internationally renowned climber John Dunne, this center offers the UK's best climbing experience, whether indoor or outdoor, providing something for everyone in the family or whether you're an experienced one or just want to give it a go.
Various fun-filled and exciting activity sessions are taught in small groups to give your young climbers the chance to get into climbing. With an amazing 20m lead wall, 75 climbing lines of all shapes and sizes and dedicated bouldering area, the Manchester Climbing Centre promises a unique and safe climbing experience.
View this post on Instagram

Boasting over 90 trampolines joined together to form a giant trampoline arena where your kid can spend a couple of hours leaping around, Bounce Central UK is the perfect place to unleash your child's energy.
They also have an exclusive toddler area during busier times, where toddlers can play with the selection of soft toys and bounce off all that energy.
View this post on Instagram

Plan an adrenaline-fuelled day out with your kids to the UK's best go-karting. A day's go-karting at Daytona Karting will make an unforgettable experience.
Kids who are 5+ can have the experience of driving for the first time at Daytona Karting, all because of their fun-filled training programmes.
Paradise Island Adventure Golf
View this post on Instagram

If your kids are sick of being dragged around in the Trafford Centre on your shopping sprees, why not treat them to indoor crazy golf at Paradise Island Adventure Golf ?
Located adjacent to the Odeon Cinema, this huge Golf center hosts 2 amazing and colorful 18-hole courses which can be tackled at your own speed, meaning perfect for your kids.
Conquer all 18-holes of either course and you'll get the bonus 19th hole to challenge the monkey gods.
You can also expect exotic wildlife, spectacular stone carvings and two challenging courses, the Tiki Hut, and Temple Ruins Adventures, filled with unexpected twists and turns. It is guaranteed fun for the whole family, no matter the weather!
Spy Mission Treasure Trail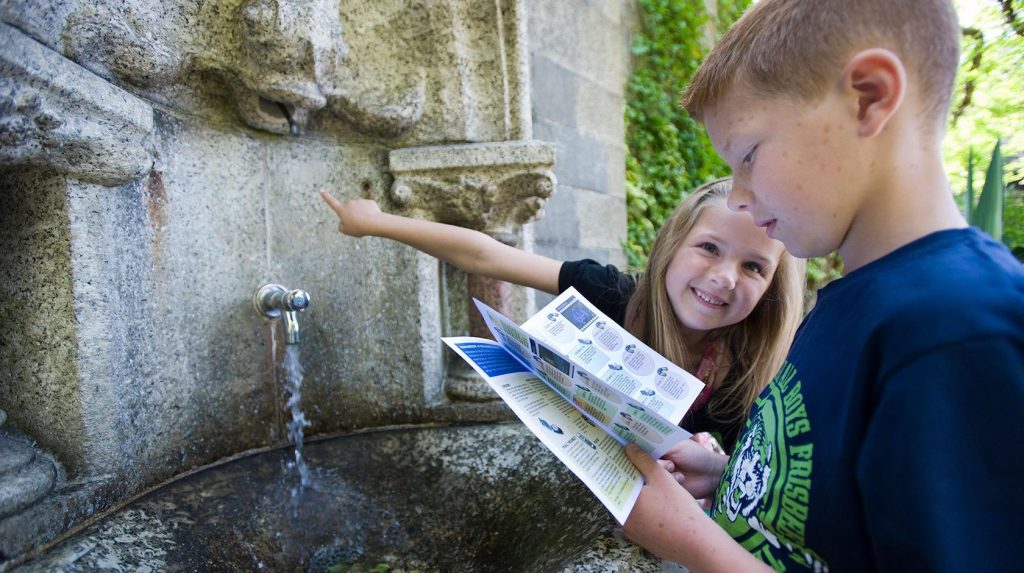 Want to transform your regular family outing with the kids in Manchester into an excitement-filled day? Visit Spy Mission Treasure Trail and get engrossed with your tots in the nail-biting adventure as each new clue you discover unveils incredible stories from the city's past.
There's no need for a guide, just download a PDF booklet which will guide you along the entire trail. Getting your kids to learn about Manchester's history in an undercover special agent way sounds more exciting and fun than a visit to a museum.
Jodrell Bank Discovery Centre
View this post on Instagram

With games and activities galore at Jodrell Bank Discovery Centre, science has never been more fun.
Explore the wonders of space with your kids at this Science center which offers an exciting and hugely interactive experience that your kids will enjoy learning about the universe and beyond.
This place is an absolute must for anyone who has always been curious about how scientists use a radio telescope to learn about distant objects, how the Big Bang sounds or wondered what on earth is up there!
View this post on Instagram

Adventure awaits! Give your kids a truly unforgettable experience on your family day out at iFly Indoor Skydiving. It's thrilling, amazing and you can experience the feeling of free-fall as you float on a smooth cushion of air.
With the support of a 1-1 instructor, you are definitely going to experience the maximum enjoyment from the thrill of a free-fall in a vertical wind tunnel.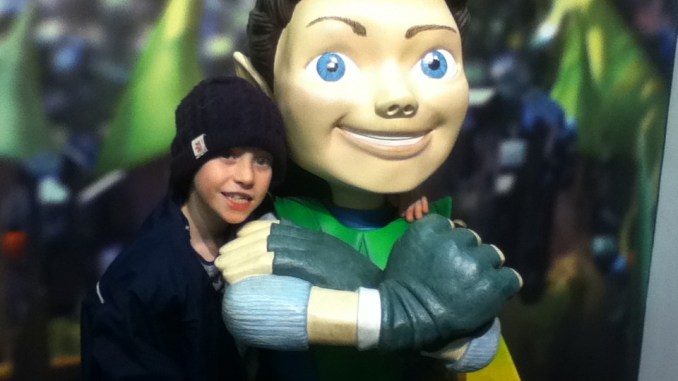 Your kids are definitely going to love your family day-out if they happen to catch a glimpse of their favorite stars and what's a better place for it than the Media City.
CBBC tour at Media City is going to fill your child's imagination for the rest of the half-term as they recall how their favorite shows are made or how they chatted with their favorite star.
As these interactive tours are extremely popular, make sure to book your tickets in advance, especially during your kids' school holidays.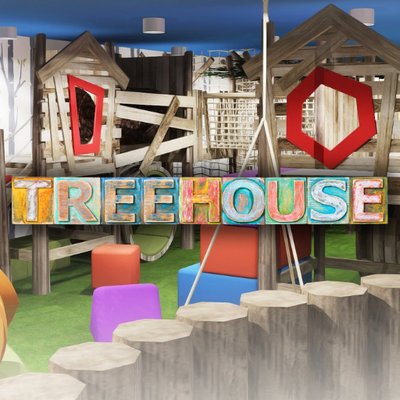 Tree House is meant for kid activities in Manchester where toddlers and teenagers can have fun. Parents can enjoy the delicious food while your curios explorer enjoys an indoor wooden playground, having a real treehouse, a trampoline, a maze, and a climbing frame.
Even if you are coming with tots, this place has a play area featuring a climbing frame and a tot-sized treehouse. Overall this place is the best option for families day out in Manchester.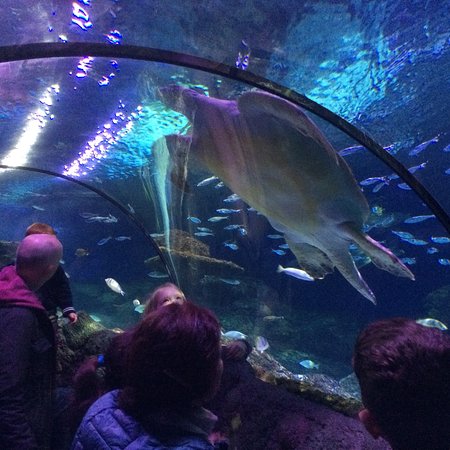 You will have an Aquarian experience where you can discover the shark shipwreck, reef sharks and octopus before you swim over to the coral reef. On reaching coral reef you can explore the kaleidoscope of color. You may also want to walk through the ocean tunnel and visit the Stingray Bay, Seahorse Nursery and rock pool.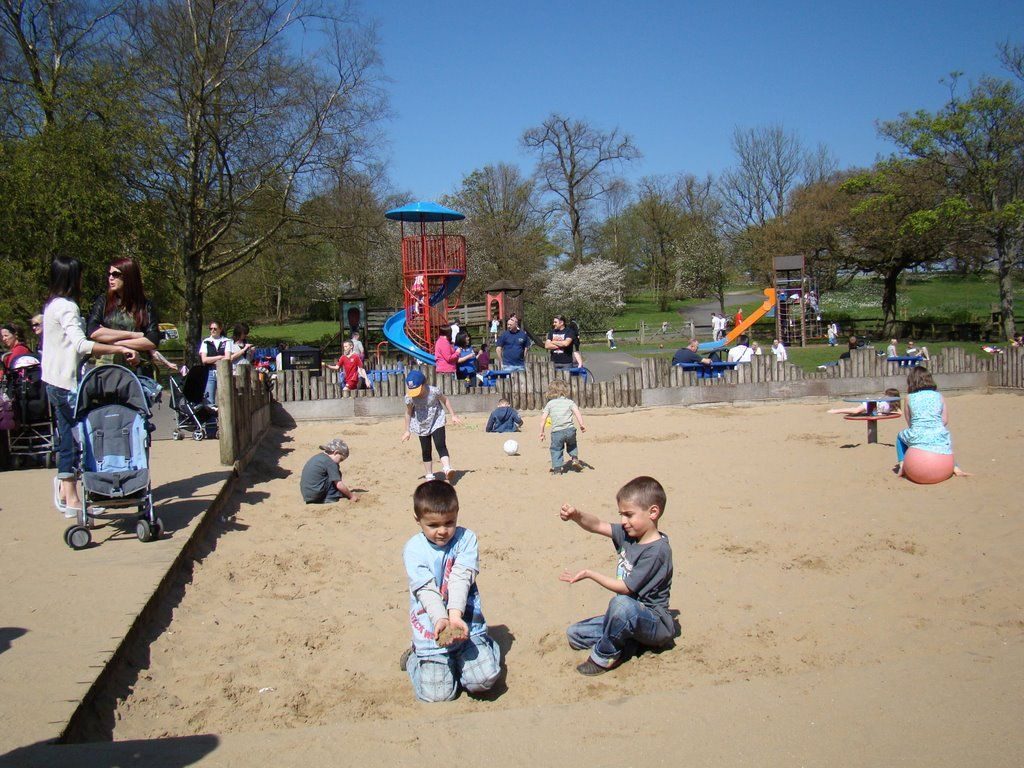 We all know that it is stressful to keep the kids entertained when you have a tight budget. Fortunately, there are places like Moss Bank Park. There are no entry charges for the beautiful park. Your kids can roam freely and play with other kids here. You will also find multiple play areas for your kids.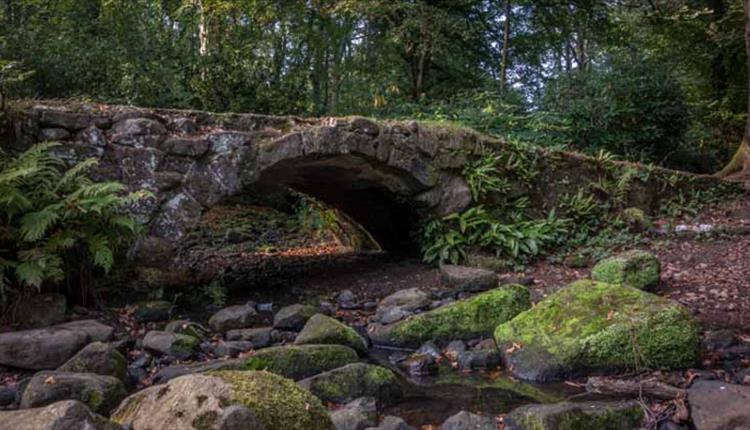 You can meet more than 25 animals in the Smith Hills open park that is set on 70 acres. Right from traditional farm animals like goats, pigs, cows, and sheep to reptiles, there are many things that your kids can learn from. This place in Manchester for kids is the best for learning.
View this post on Instagram

Air Raid Shelters gives you and your family members an opportunity to experience life as it was in wartime Britain at the time of 'blackout'. You can see the labyrinth of tunnels where people use to shelter themselves during the dark days. They offer you an audio self-guided tour that provides detail along the way.
Greater Manchester Police Museum
View this post on Instagram

At the Greater Manchester Police Museum, you can discover stories of robbers and cops while learning about local history. You can step back in time to see how life was like for police and criminals who lived there.
View this post on Instagram

National Football Museum is a great place for a family to have fun and learn about their favorite sport. The interactive objects and games displayed in the museum will keep your child engaged.
For your little ones The Discovery Zone on level 2 offers a small soft play area, a lounge in story corner and place to enjoy dressing up. It has a cloakroom, baby changing facilities and lockers to make it a complete package.
View this post on Instagram

You can discover the 12th century Ordsall Hall to know about the story of the hall and about some fascinating characters who lived there.
Your tiny princesses and knights can dress up as Tudors and try on the chain mail. This hall also has family-friendly events throughout the year, such as open-air theatre performance, ghost tours, and craft workshops.
Keeping your kids entertained throughout the year is often a cumbersome task. Hope this list of things to do in Manchester with kids will help you.
Some of our interesting articles that might be of your interest:
The Ultimate Guide to Brighton Photography Studio
🙂 11 Top Reliable and Best Removal Companies in London
🙂 30 Fun and Romantic things to do in Manchester for Couples
🙂 Top 10 Calendar Printing Companies in the UK